---
Birthday Cake
---
Ingredients
½ cup Food for Health Chia & Cinnamon Fruit Free Clusters
6 eggs
¾ cup coconut oil
2 tbsp rice malt syrup
¾ cup coconut flour
¼ tsp sea salt
¾ tsp baking soda
Meringue Icing
2/3 cup rice malt syrup
4 large egg whites
---
---
Directions
Preheat oven to 170°C.
Line a 22cm round cake tin with baking paper.
Place the Chia & Cinnamon Fruit Free Clusters in a blender and blitz until a fine powder.
Add the rest of the ingredients and blend until smooth.
Pour the cake mix into the cake tin. (Repeat for as many layers of cake you would like to do).
Whisk together rice malt and egg whites in a metal bowl.
Fill a small pot to 1 inch from the bottom over a medium heat; bring to a boil.
Reduce heat, and simmer; place honey mixture in top of double boiler over the simmering water. Cook, whisking constantly, 10 to 12 minutes or until mixture reaches 160°.
Quickly transfer mixture to bowl of a heavy-duty electric stand mixer. Beat, using whisk attachment until stiff peaks form.Ice cake with meringue. Decorate with Chia & Cinnamon Fruit Free Clusters, mini-bites and any other Food for Health products.
More Posts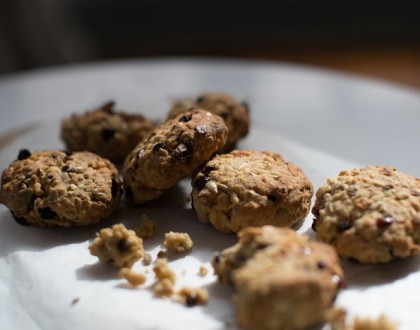 August 30, 2017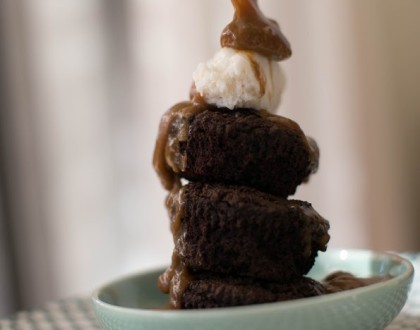 August 12, 2017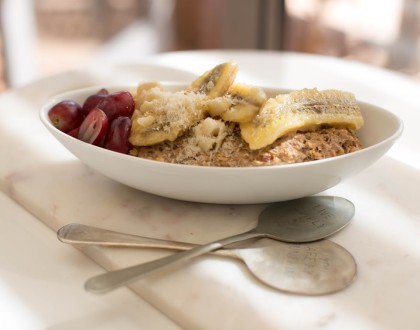 July 22, 2017