---
Peach & Cinnamon Breakfast Slice
---
Ingredients
Base
1 packet of Food for Health Fruit Free Clusters
1 cup almond meal
1/2 tsp baking powder
1 egg
Top
5 over ripe peaches
300g coconut yoghurt
1/2 tsp vanilla bean
1 egg
Cinnamon to dust
---
---
Directions
Pre-heat over to 170 degrees C. Line a Lamington tray with baking paper.
Blend the Fruit Free Clusters in a food processor until they are the consistency of flour.
Place in a bowl and the almond meal, baking powder and egg. Stir until fully combined.
Press ingredients into the bottom of a lamington tray.
Bake in preheated oven for 10 minutes.
Cut the peaches in half, peel and take the seed out of the peaches.
Once the base has been part-baked, place peaches on top.
Drop the heat of the oven to 150 degrees C.
In a bowl, combine the coconut yoghurt, egg and vanilla and stir until fully combined.
Pour the coconut yoghurt mix over the top of the peaches and base.
Sprinkle with cinnamon
Bake \in the oven for a further 20 minutes.
Allow to cool before cutting.
More Posts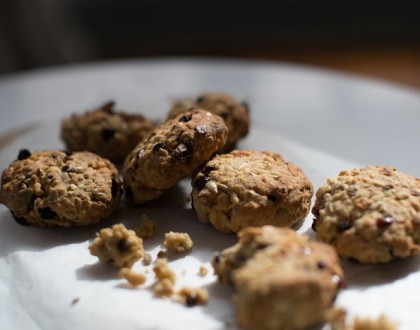 August 30, 2017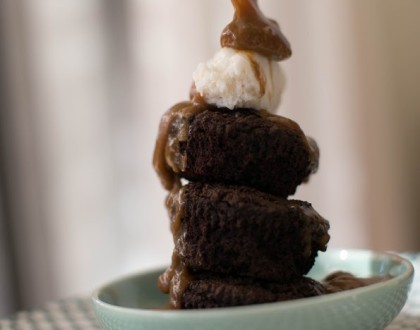 August 12, 2017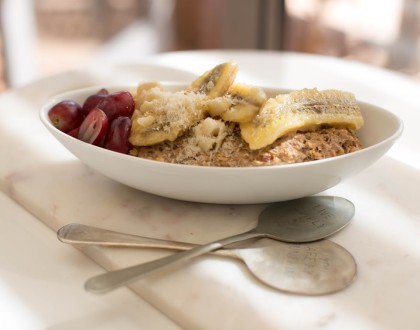 July 22, 2017