---
Pumpkin Fritters with Beetroot Relish
---
Ingredients
1 cup balsamic vinegar
1 1/2 cups coconut sugar
1 clove
1 teaspoon peppercorns
1 stick cinnamon
2 bay leaves
2 whole beetroots, peeled & grated
1/4 jap pumpkin, cut into small pieces
1/2 cup coconut flour
1/2 cup tapioca flour
2 teaspoons paprika
2 eggs
1 teaspoon salt
---
---
Directions
Pre-heat oven to 180°C.
Place balsamic vinegar, coconut sugar, clove, peppercorns, cinnamon stick and bay leaves in pot.
Bring to boil, allow sugar to melt and let simmer for about 15 minutes.
Remove spices from stock and add beetroot.
Leave on low heat and cook until reduced to a relish consistency.
Bake pumpkin for approximately 25 minutes or until soft.
Place pumpkin, coconut and tapioca flours, paprika, eggs and salt in food processor and blend until smooth.
In pan on medium heat , place spoonfuls of pumpkin mixture to make small pancake-shaped fritters.
Leave for 2-3 minutes before flipping.
Increase/decrease heat of frypan as needed.
Serve fritters with beetroot relish.
More Posts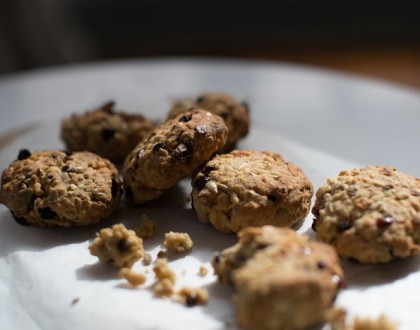 August 30, 2017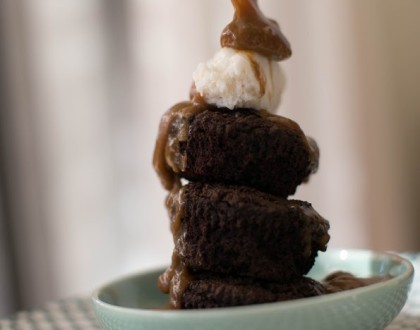 August 12, 2017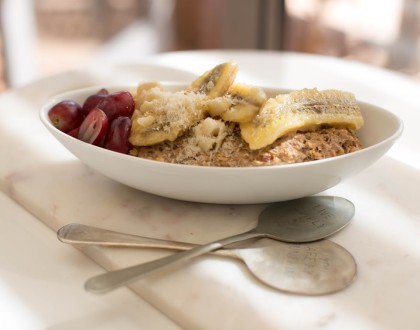 July 22, 2017